Customize Boost.space design to match your brand identity
The Boost.space design is fully customizable and you can personalize the system in accordance with your brand identity.

In the system appearance settings, you can upload your logo and icon, customize the background, and choose a color palette that changes all the colors across the system.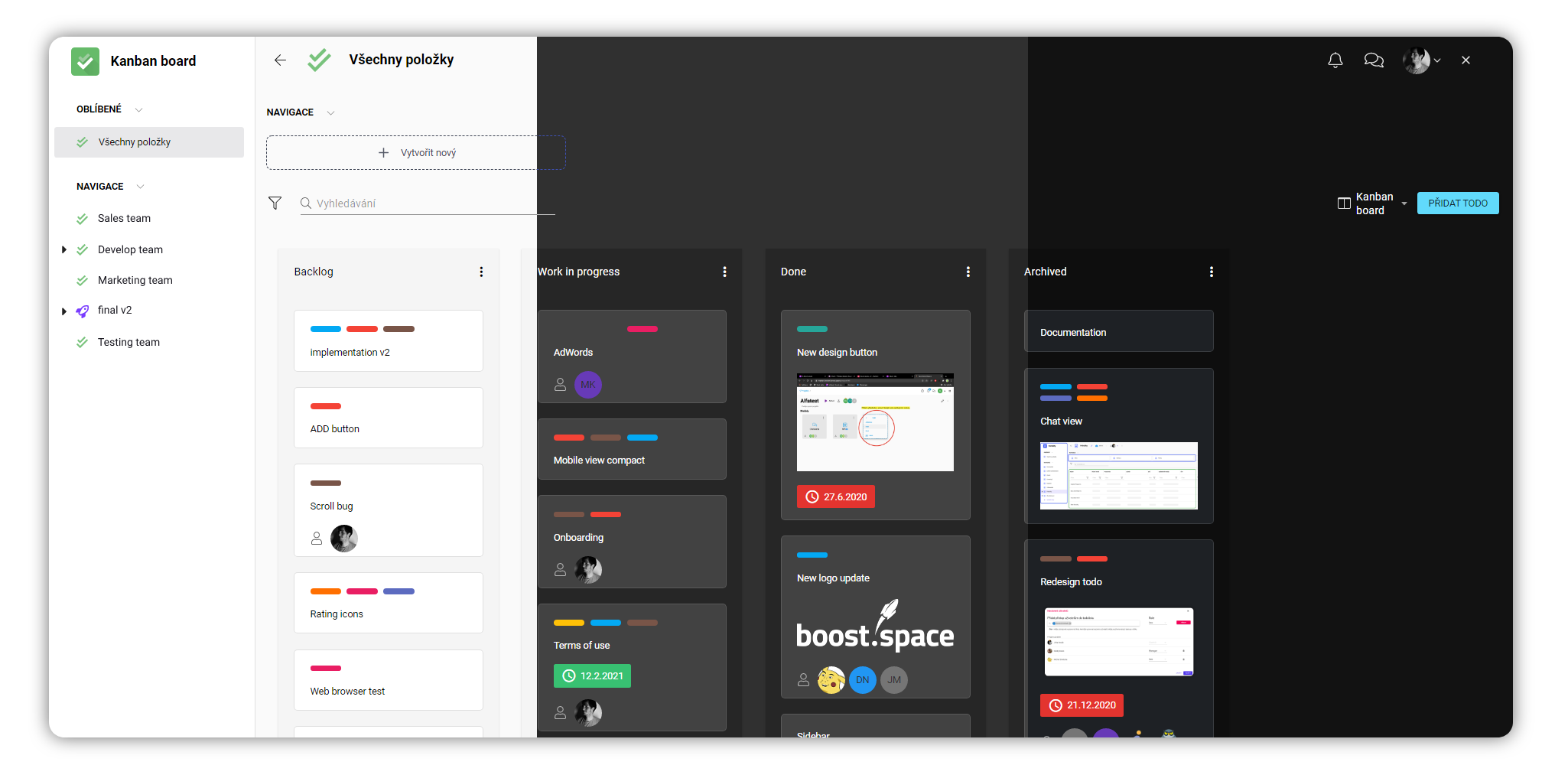 Design settings can be accessed via System Settings in the Design subcategory.