Active with remarks
This application needs additional settings. Please follow the documentation below to create your

connection

.
Redirect url
https://boostspace.integromat.celonis.com/oauth/cb/reddit
The Reddit integrator. Designed to work with data inside the application.']module[/tooltip]s allow you to monitor, submit, and retrieve the new links, comments, posts, and subreddits in your Reddit account.
To connect your Reddit account to Boost.space Integrator, follow the general instructions for Connecting to services. Click the Continue button. Boost.space Integrator will redirect you to the Reddit website and you will be prompted to grant Boost.space Integrator access to your account.

Allow access by clicking the Allow button. Afterwards, you will be redirected back to the Boost.space Integrator administration. Now you can continue and finish your scenario.
When creating a connection, you can display the advanced options and you will be requested to enter your Client ID and Client Secret. To get these values, you need to register your application (Boost.space Integrator) under your user settings in the Reddit.
Go to https://www.reddit.com/prefs/apps/. Click the create another app button.

Fill out the form and enter https://www.integromat.com/oauth/cb/reddit in the redirect uri field.
You can see your new application in the list where you can click the edit button.
Now you can read your Client ID and Client Secret.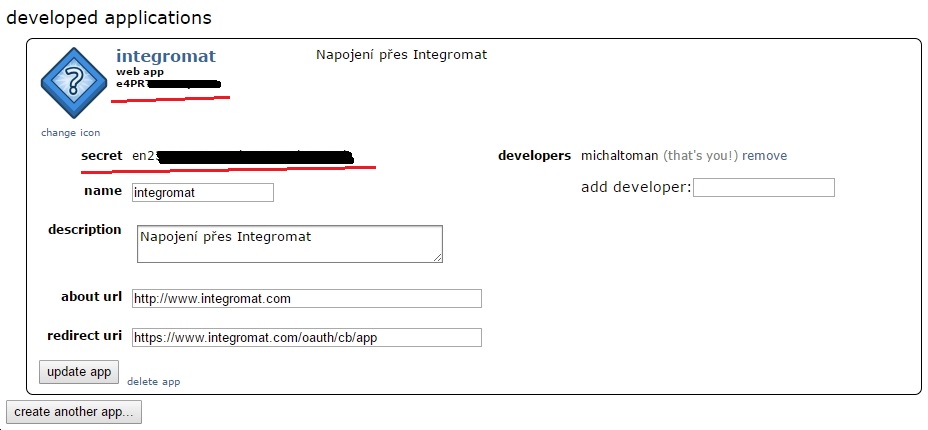 Copy these values to Boost.space Integrator and click the Continue(Save) button.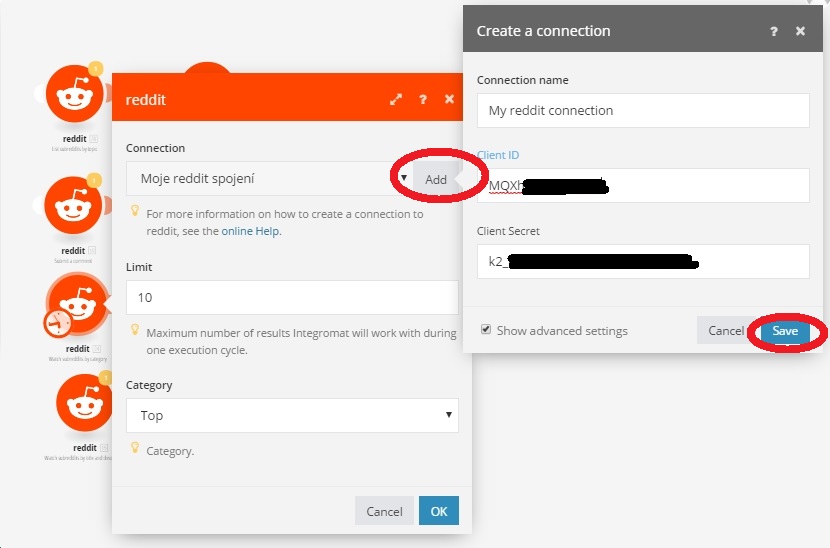 ---
Do you need help with something specific regarding Reddit?
We are here for you.
Get support on the road to success from real experts.
We will help you set up your business processes, create connections from your current IT stack, and set up data analysis.
Get in touch