📝Part of the content is taken from the section Getting started with Boost.space
---
Spaces
Spaces are created in the modules so that each module remains an organized and clear place even with a large amount of data.
Only users who have created the space or have been added to the space have access to the space.
Space examples:
In most cases, you will not encounter the word space within the Boost.space system because the names of the individual spaces correspond to the module.
module Products → space List of products (e.g. organic products, frozen products)
module Tasks → space Todolist (e.g. todolist sales team, todolist support team)
module Orders → space Contact list (e.g. client database, supplier database)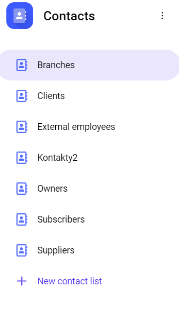 Sales processes

The sales tools share common spaces of business processes that are used in the modules:
Business cases;
Orders;
Purchases;
Offers;
Business contracts;