How to import records into stock receipts in Boost.space?
In this article, you will find a step-by-step guide helping you to import a mass of records into the Stock receipt. Import template – Stock receipt
1. To create a receipt, you need to have a stock card for the records you want to import.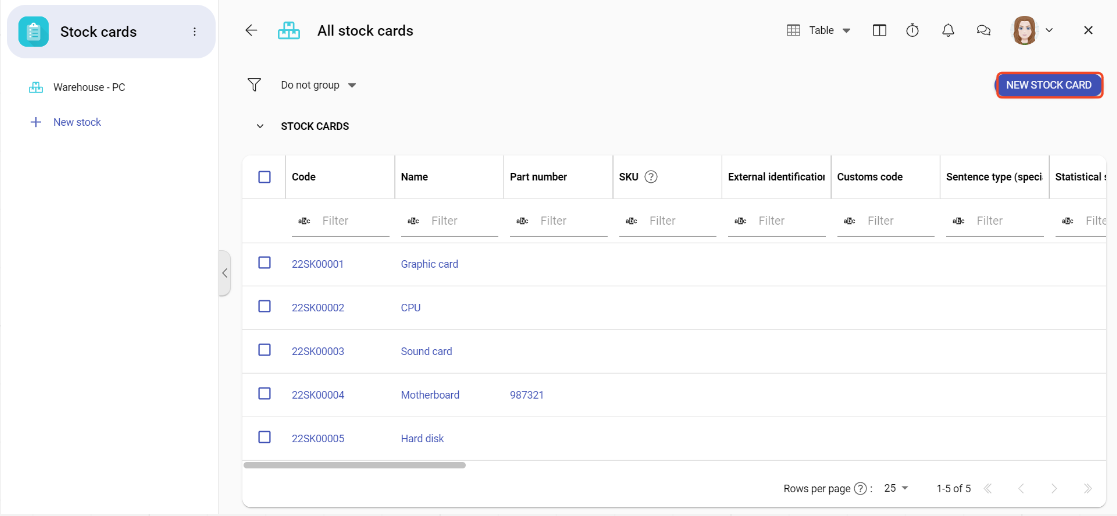 2. To create a new stock card, click on "new stock card". To create it, you only need to enter its name.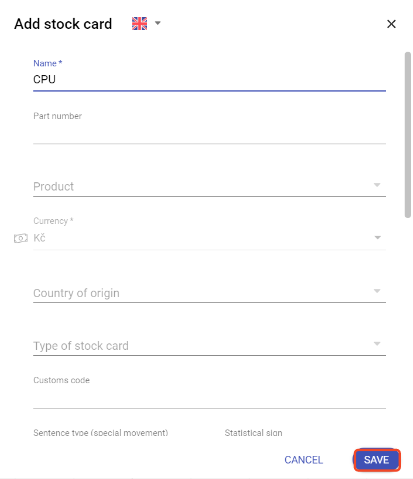 3. Create a spreadsheet (Excel, Google Sheet). Fill in the first row according to the attached photo. In order to correctly create the stock receipt, it is necessary to fill in the stock card.

4. After creating the spreadsheet, download the file in .csv format.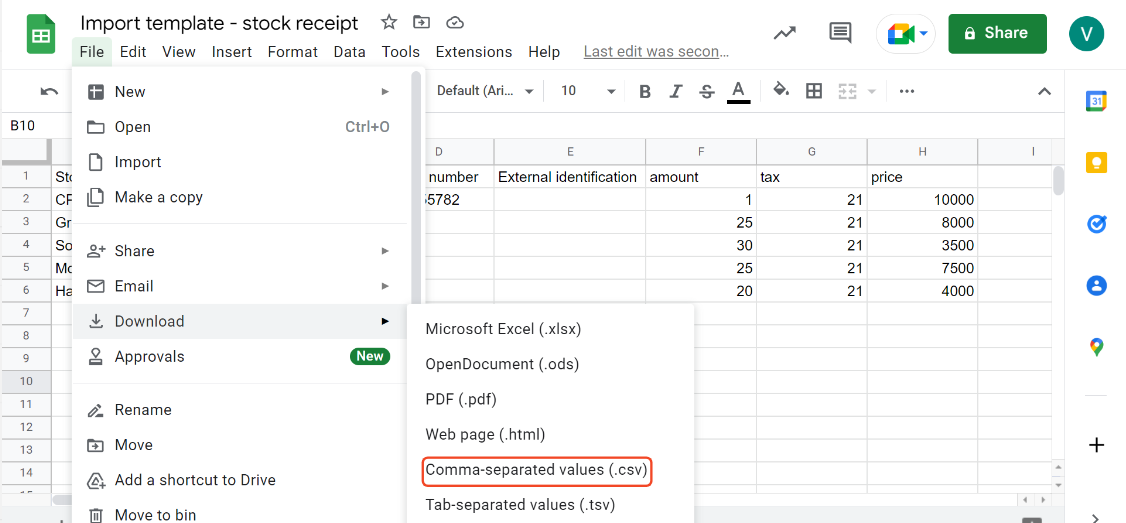 5. Open the stock receipts moduleAn application or tool inside the Boost.space system. Whole system is build on modularity. read more in Boost.space and click on "Add".

6. Fill in the required data. To create a stock receipt, press "import items/records from CSV" and upload the created file.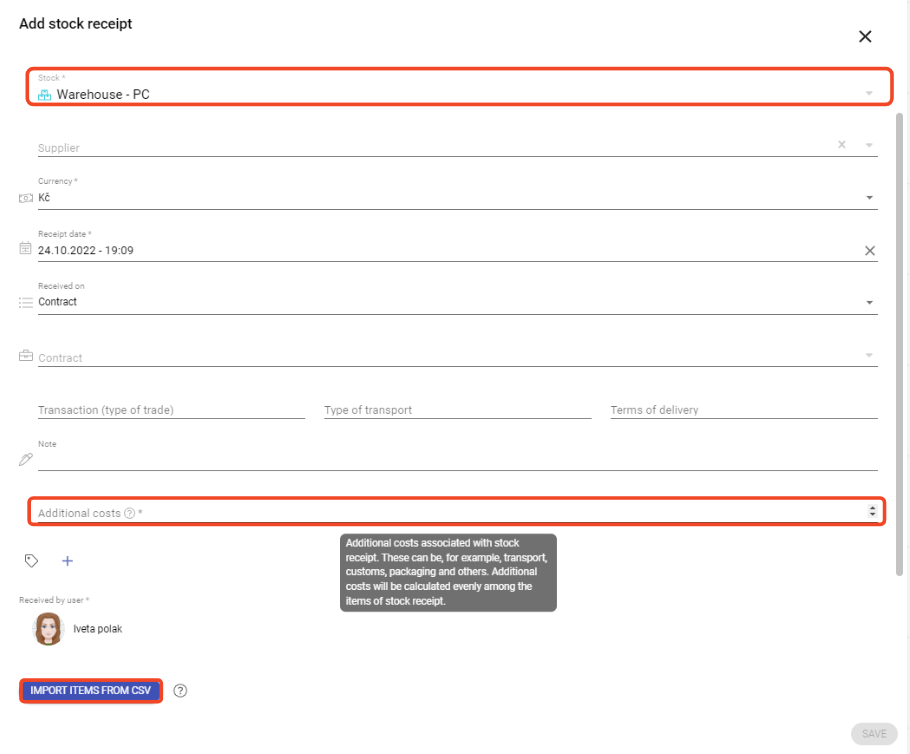 7. Records have been imported into the stock receipt! In order to create the stock receipt, click on "save".