1. To connect Grist, you need to fill in the API Key in Boost.space Integrator.
2. You can find your API Key by logging into Grist - clicking on your avatar - then clicking on profile settings.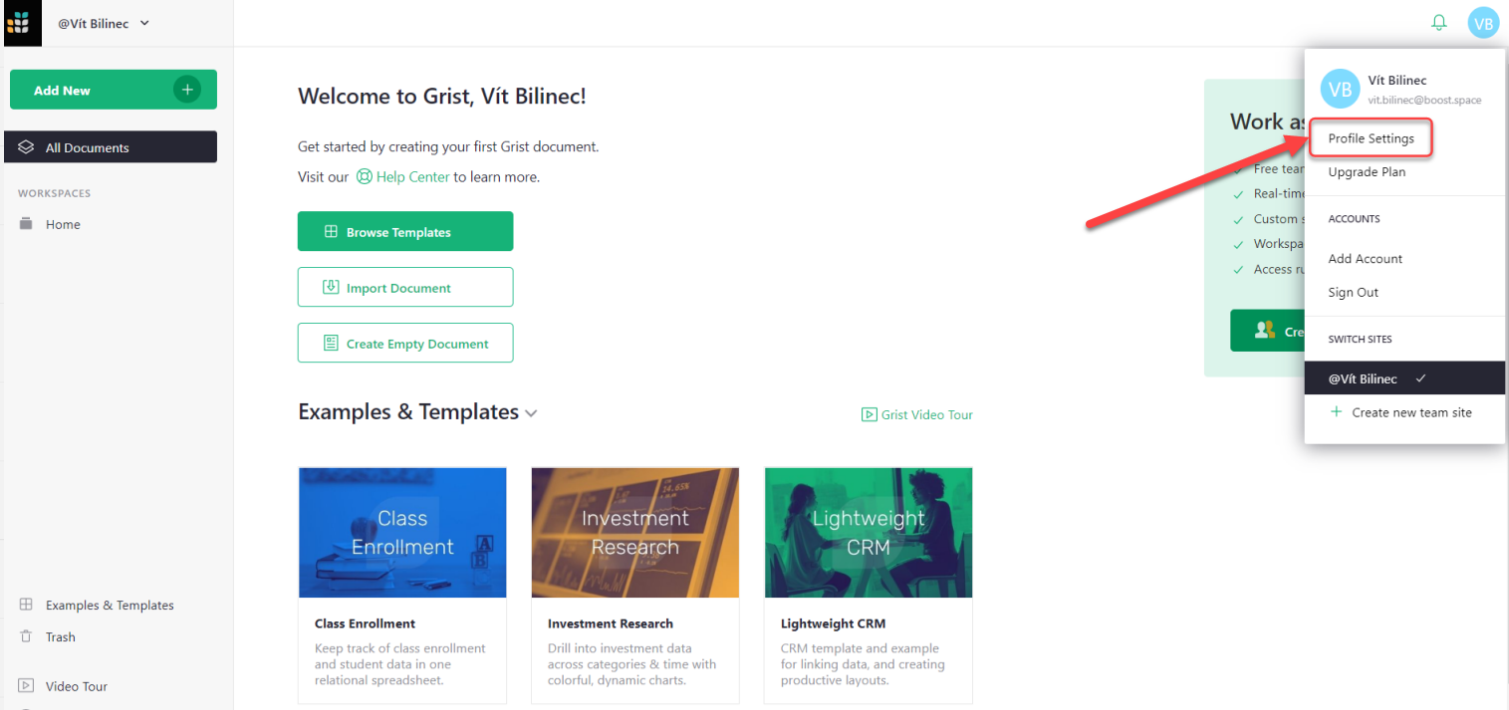 3. You can create an API Key at the bottom of the screen by clicking create. Once the API Key is generated, copy it.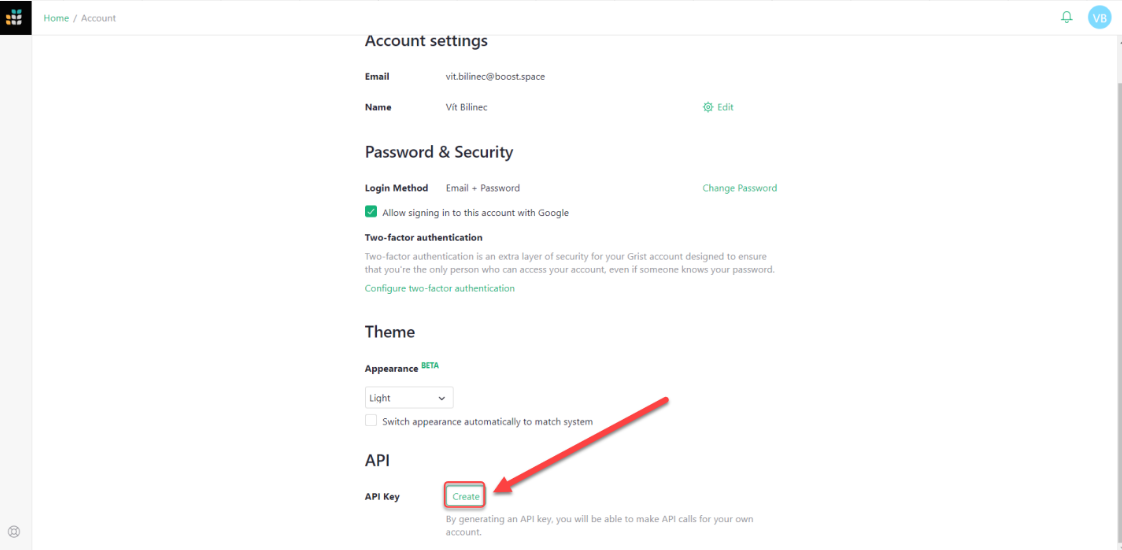 4. After you select Grist in Boost.space Integrator, click Add - enter your copied API Key here.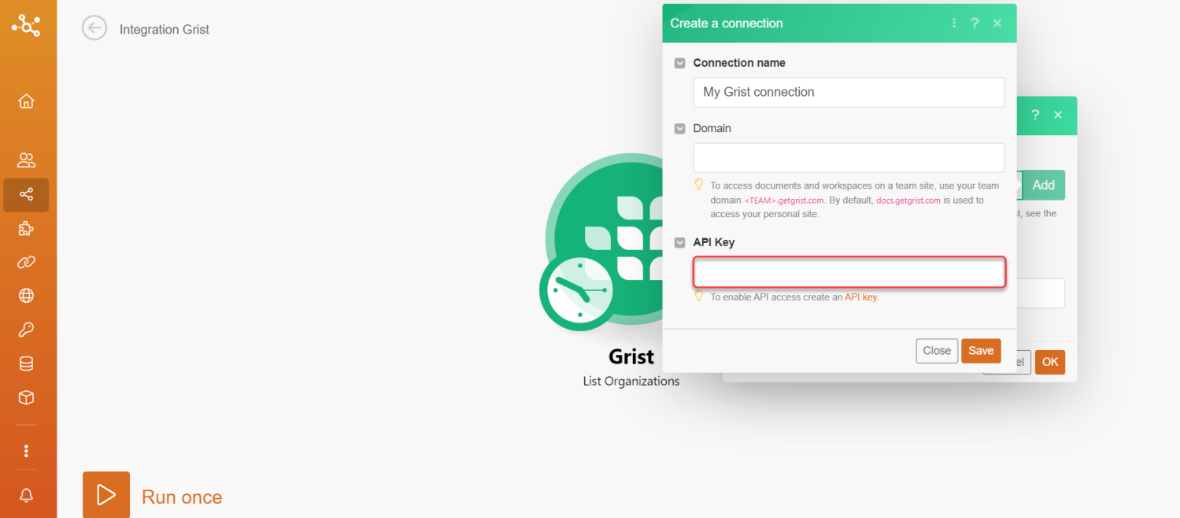 Your connection has been established. If you encounter any problems while creating the connection, please do not hesitate to contact us.