Active with remarks
This application needs additional settings. Please follow the documentation below to create your

connection

.
How to establish a connection with Grist
1. To connect Grist, you need to fill in the API Key in Boost.space Integrator.
2. You can find your API Key by logging into Grist – clicking on your avatar – then clicking on profile settings.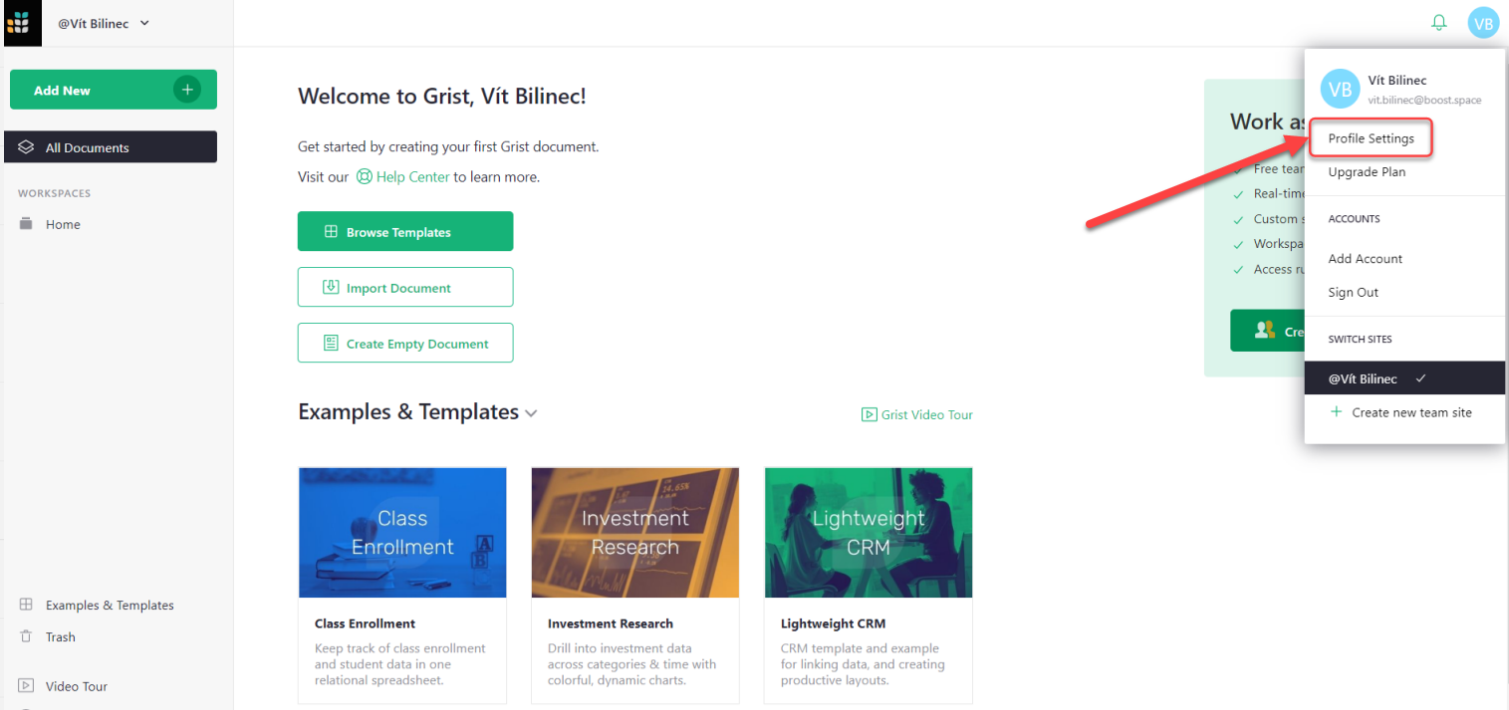 3. You can create an API Key at the bottom of the screen by clicking create. Once the API Key is generated, copy it.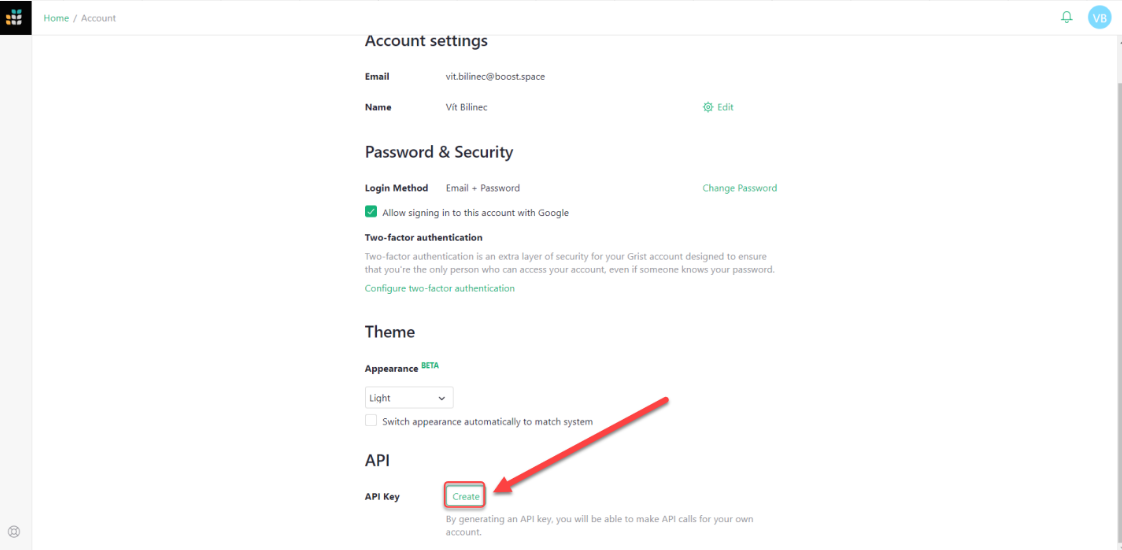 4.  After you select Grist in Boost.space Integrator, click Add – enter your copied API Key here.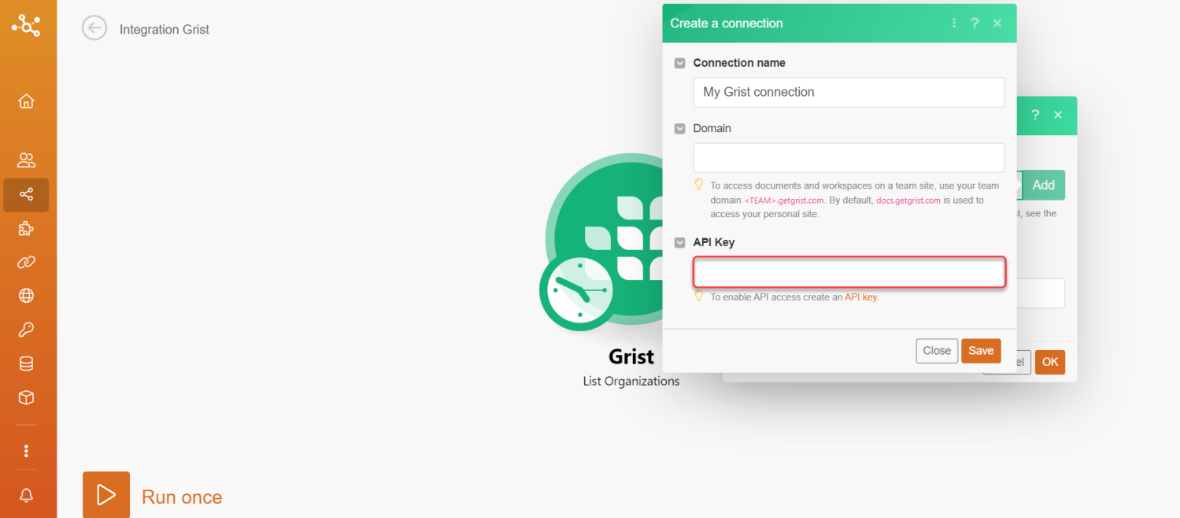 Your connection has been established. If you encounter any problems while creating the connection, please do not hesitate to contact us.
---
Do you need help with something specific regarding Grist?
We are here for you.
Get support on the road to success from real experts.
We will help you set up your business processes, create connections from your current IT stack, and set up data analysis.
Get in touch