1. To connect Gist, you need to fill in the API Key in Boost.space Integrator.
2. You can find your API Key in the Gist application. Connect to your account - click on settings - click on the copy button.

3. After you select Gist in Boost.space Integrator, click Add - enter your copied API Key here.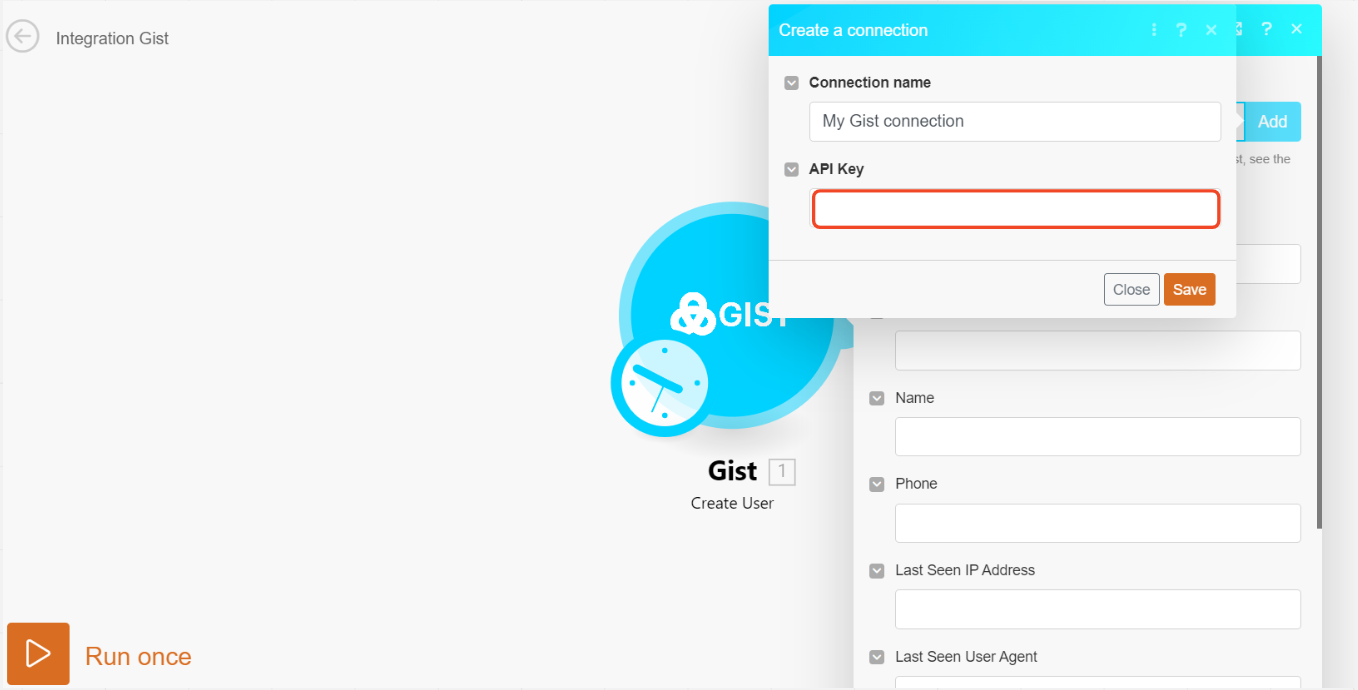 Your connection has been established. If you encounter any problems while creating the connection, please do not hesitate to contact us.